Ladies! Meet NOLIK™ a panty that WILL NEVER LEAK! 
Say goodbye to accidental HEAVY period leakages and heavy maternity bleeding that stains your bedsheets!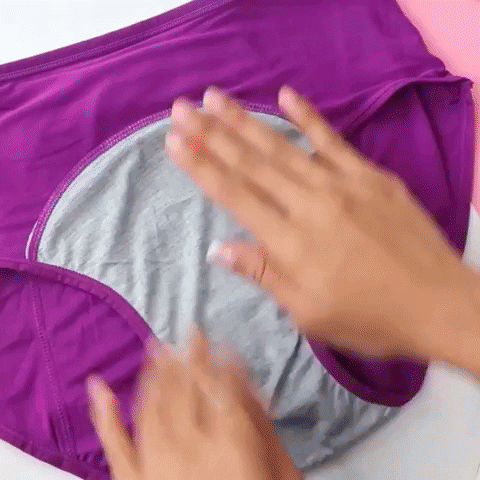 These Menstrual Underwear (Pink/ Purple/ Skin) are the perfect companion for heavy, wet rainy days! They're super comfortable, breathable and stretch along with your movement. It's Perfect for women of all ages, as well as ladies after birth! 
The proper way to be protected from leaks, stains and embarrassment!
The Menstrual Underwear consists of our 2 layer moisture absorbent technology, which allow you to move freely without feeling any discomfort or experiencing any leakage! The extra wide comfy inner absorbent lining stretches all the way from the front to the back.
These period pants can absorb 20ml of menstrual fluid, which is equivalent to approximately 2 regular tampons, helping keep you 'Leak Free' throughout the day or night protecting your clothes and bed sheets.
Period underwear can be worn by girls and women of all ages and is suitable for the following uses;
instead of using disposable products
as a backup when using a menstrual cup, tampons or pads
if you are not sure when your period is going to start
incontinence or light bladder leakage (LBL)
keeping dry during sports and exercise.
Pop on a pair and go about your day with confidence!
Our Menstrual Underwear sizing chart:
| | | |
| --- | --- | --- |
| SIZE | WAISTLINE | HIPLINE |
| M | 60-73 cm | 80-95 cm |
| L | 73-80 cm | 90-95 cm |
| XL | 78-86 cm | 95-105 cm |
| 2XL | 86-93 cm | 105-110 cm |
Washing:
Rinse under water until water runs clear
Place in washing machine for a 'Cold Wash'
Hang to dry
Package includes:
3pcs x Menstrual Underwear (Pink+ Purple + Skin)