Every tool kit should include a socket wrench, and this Master Wrench has 48 socket styles covered. With its 8 popular sizes and 6 bolt type combinations you're sure to get the job done.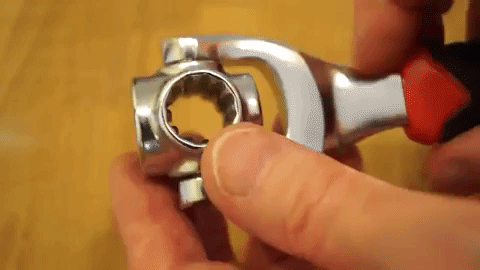 No longer will you have to walk back and forth looking for the correct size to tighten nuts. MULTIKEY™ is ALL you need !
It combines 48 tools into one making repair absolutely quick & easy. It can even click to a 45-degree angle to reach those nuts and bolts in areas where it is difficult to reach.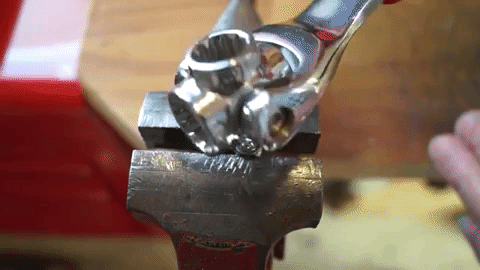 The thick, heavy-duty, professional tool is designed to easily tackle all your projects around the house, in the shop, or maybe even on the job!
FEATURES:

Combines 48 tools into one makes any repair quick & easy!
Swiveling head and rotating adjustments let you find the size you need quickly and easily at any angle
Works well with spine bolts, 6 – point, 12 – point, Torx, square and even damaged bolts.
45-degree angle to get those difficult to reach nuts and bolts.
Molded grip for more comfort and ease while holding
360 Degree Rotation Head
SPECIFICATIONS:
Material: Chromium-vanadium Steel
Size: 25x5x100px/9.84x 1.97×1.57 in
Fit Size:

SAE: 5/16", 3/8", 7/16", 1/2", 9/16", 5/8", 11/16", 3/4"
Metric: 8mm, 10mm, 11mm, 13mm, 14mm, 16mm, 17mm, 19mm
PACK INCLUDES:
1 x 48 in 1 Wrench