If you often watch videos and movies and are tired of uncomfortably staring at a small screen, the Thin Foldable Mobile Phone Amplifier AMPHO is perfect for you!
Enhance the viewing experience from your smartphone with Thin Foldable Mobile Phone Amplifier AMPHO! Whether watching a movie alone or with friends, always have your own tv-on-the-go!
Nowadays, we use smartphones to do just about anything including watching videos, whether it's a movie, a tv show or simply browsing Youtube. But watching them on your phone comes with some issues such as eye fatigue, tired arms from holding the phone for too long, or even occasionally the devices falling on your face!
Whenever you're eyes have grown tired from looking at the phone screen too long, AMPHO can help in magnifying the screen if you're worried about harming your eyesight.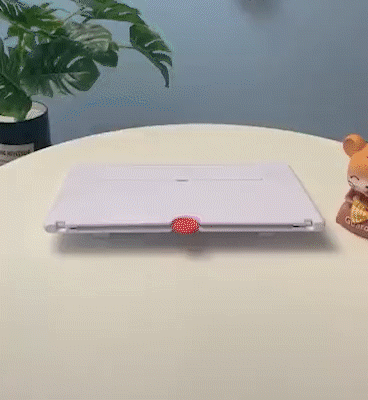 This Thin Foldable Mobile Phone Amplifier will magnify your phone screen by 3 to 4 times, which effectively helps prevent visual fatigue. What's more, this smartphone screen amplifier can effectively prevents the radiation generated by the mobile phone from harming the human body.
Just place your phone onto the dock and enjoy watching your favorite movie! Fit for all types of smartphone. Use it anywhere you go! 
FEATURES:
Powerful and HD Magnification: Acts as a phone projector, magnifying your phones screen 3 to 4 times the size! It can adopt the phone's HD resolution while giving eye protection against blue light.
2-in-1 Phone Screen Amplifier: Can be used not just for screen amplifying, but as a phone stand. You can still use it when you don't want a magnified screen.
Compatible with All Smartphones: Fit for any type of Smartphones.
Stable phone holder : The silicone pad can not only prevent the phone slipping problem but also protect your phone form scratches.
Foot bracket : The phone screen amplifier with foot bracket can rise the phone screen amplifier for better viewing angle.
Foldable structure : The phone screen amplifier can be folded into super thin shape, which is compact and convenient to carry out.
Scope of application : The phone screen amplifier is widely suitable for living room, bedroom, office, travel, train and so on.
Easy to set up: Simply pull out the magnifying screen, stand the screen and mobile phone stands up, and open the bottom bracket for a slight tilt. Perfect for watching movies, reading, or playing games!
SPECIFICATIONS:
Material: ABS, PVC Lens
Color:

 

Black, White, Red
PACKAGE INCLUDES:
2 x Thin Foldable Mobile Phone Amplifier