Take The Warmth Of Your Blanket Anywhere!
The coziness of a blanket with the fit of your favorite sweatshirt is here. With extra large sleeves, a giant warm hood and a roomy front pocket, the blanket keeps you warm and cozy while lounging at home, watching TV, family game night, camping, sporting events or anything in between.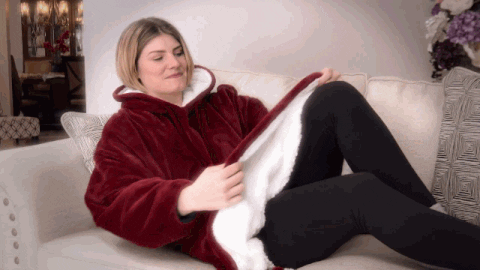 Features:
COMFORTABLE & LARGE: Pull arms and legs into the soft, fluffy Sherpa. Doesn't slip, slide off or drag on the floor and covers you completely , you can still use your hands. Roll the sleeves up, or pull your hands in completely and still warm.
ONE SIZE FOR EVERYONE: perfect for men, women and children of all shapes and sizes.
CARE-FREE WASH: Toss it in with your regular clothes and pull it out just as soft and cozy as the first day you bought it. Machine wash cold, tumble dry separately at low temperature.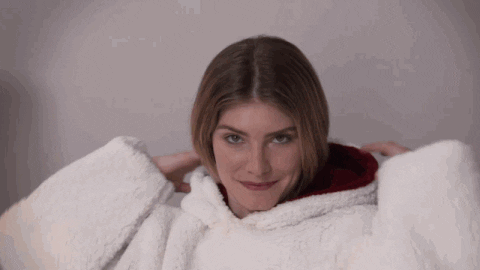 Flip the hood up, pull your legs in, and find out why BLANKY™ is the most comfortable thing you'll ever wear.
Specifications:
Dimensions: 10.6 x 11.4 x 4 inches
Material: Super soft plush weave Fabric
Colors: Blue, Grey, Pink, Dark Red
A great gift for any holiday or occasion. The blanket is bound to bring an instant smile to whoever puts it on.