The blue cross for pets classify more than 100 million cats as overweight or obese due to non-movement. Veterinarians recommend that cats should spend about 10-15 minutes each day engaging in some form of activity.



Keep your cat active and stimulate his hunting instincts with CATCHOY™
When it comes to play, it isn't just about fun and games. For cats that love exploring, the act of play is serious business that helps kitten learn important survival skills like stalking, chasing and trapping prey. It provides them the necessary exercise to stay healthy.
CATCHOY™ runs away when it senses your cat pouncing on it!
With it's unpredictable and random movements, it tantalizes your cat's natural instinct with endless amount of excitement. Satisfy your cat's natural desire's and give them healthy exercise needed with our intelligent sensor cat toy.
Simply install the  batteries & gently tap on the top so the sound, light and toy starts.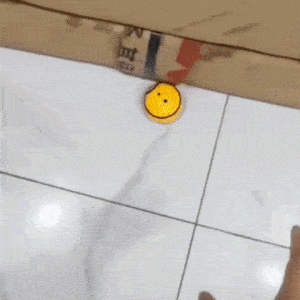 FEATURES:
Equipped with sensor technology
Unique 360 design and Durable
Unpredictable movements that will keep your cat entertained & engaged
Suitable for all small pets
Eco-friendly, safe and Easy to set up
SPECIFICATIONS:
Color: Yellow
Material: Eco-friendly Plastic
Size: 7.5 x 5cm
Power: 3 AAA Batteries (not included)
PACKAGE INCLUDES:
1 x Intelligent Sensor Cat Toy