Stay Youthful & Feel Beautiful With The Amazing Chest Anti Wrinkle Pad
Do you forget to pay attention to the skin of your chest? CHESTER™ is designed to correct and prevent chest wrinkles caused by sun damage, aging, and sleeping on your side.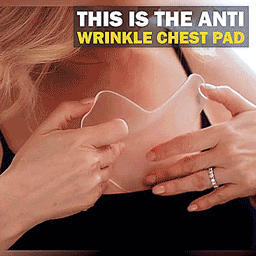 Just like your face, your chest ages also, in fact, your neck and chest are the first areas to normally show signs of aging. Neglecting to take care of the skin on your chest can result in premature Aging signs like – wrinkles, fine lines, and pigmentation. By using CHESTER™, you will notice an incredible skin improvement after each and every use. This chest wrinkles pads are made of 100% medical grade silicone. These pads contain no allergy-causing latex, urethanes or adhesives, easy to use with super fast results. Now prevent chest wrinkles and feel confident, beautiful and youthful with anti chest wrinkles pad.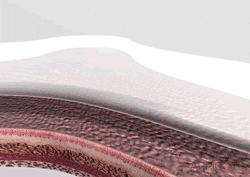 Chest Anti Wrinkle Pad Helps To Correct, Smoothen & Prevent Unwanted Chest Wrinkles With Visible Results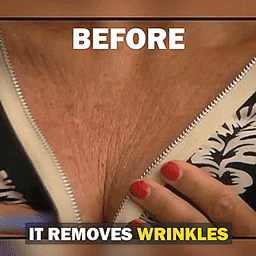 Features:
SAY GOODBYE TO CHEST WRINKLES: Chest wrinkles pad works to boost collagen production, re-hydrate and moisturize dry skin cells, tighten skin pores, slow down skin aging. It provides your decollete with the nourishment it needs to naturally prevent future wrinkles from forming. 
NATURAL WRINKLE PREVENTION: It removes stubborn unwanted fine lines and wrinkles from sleeping on your side and sun damage. These are also excellent for reducing scars, sun spots, and stretch marks.
PREMIUM COMFORT: The decollette pads are made of 100 % medical grade silicone. They take the exact shape of your chest allowing you to move and breathe freely.
REUSABLE & WASHABLE: Flexible and smooth pads are made for repeated uses. Clean these pads with oil-free soap to keep skin clean and maximize its utility.
SKIN-FRIENDLY DESIGN: These silicone pads are hypoallergenic, free of chemicals, completely safe.
How to Use:
Make sure your chest area is thoroughly clean, dry and free of moisturizers, sunscreen, etc. Sweating may interfere with the adhesion process.
Place the silicone pad on the chest area for at least one hour a day or overnight.
When finished, remove the silicone pad slowly in an upward motion. Wash the pad using mild soap free of moisturizers, emollients or oils.
Allow to AIR DRY in a clean location. Do not use any kind of towel.
Once it's dry, place the silicone pad back on the plastic sheet to protect its adhesive.



Note:

Do not use on irritated, cut, scratched or burned skin.