Tired of unclogging toilets, sinks, and drains?
Quickly get the job done using this Quick-Foam Home & Toilet Cleaner CLOGO™! Its excellent foam formula instantly liquefies stains, rusts, grease, and hair once and for all!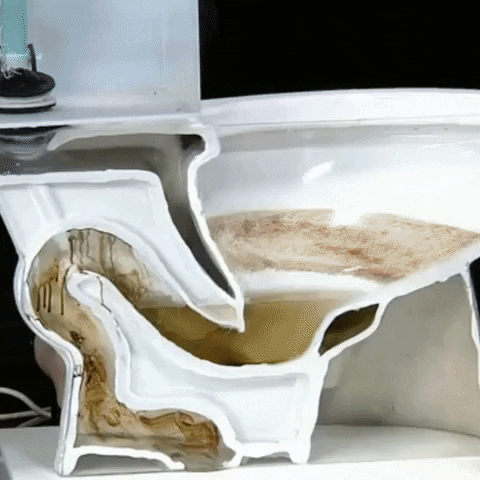 CLOGO™ is an innovative cleaning package specifically formulated to remove stubborn rusts & stains accumulated in the toilet bowl.
Never plunge or touch a dirty toilet again with CLOGO™, it uses a safe non-corrosive, non-toxic powder to unblock any drain in just seconds by dissolving built-up hair, soaps, grease or whatever is causing the clog!

Made up of magic foam particles, the cleaning powder immediately foam when encounter water. 
Effectively prevent blockage of drainage with minimal effort, give you a clean and hygienic home environment!
FEATURES:
Magic Foam Particles: Formulated of citric acid, baking soda, surfactant, active oxygen, deep cleansing in multiple directions, removes hidden stains and cleans every corner.
Powerful Cleaning: All-round cleaning and dissolves stubborn rust calcium and limescale even below the waterline. Eliminates odor and deodorizes with fresh scent.
Easy To Operate: Bid farewell to vigorous scrubbing, add in a suitable amount of water and immediately foam, soak for 30 minutes, then gently brush and rinse.
Multi-Effect Cleaner: Our toilet cleaner is the best for toilet, floor, drain, sink, washing machine, all kinds of pipes, floor tiles and other difficult to clean places. 
HOW TO USE:
Pour this product into the place to be cleaned.
Add the right amount of water and immediately foam.
Soak for 30 minutes, then gently brush and rinse.
SPECIFICATIONS:
Color: White.
Capacity:268g.
Material: Enzyme.
PACKAGE INCLUDES:
1 x Pipe Dredge Deodorant.