Now keep the cool breeze away from your doors and windows with the Weather Sealing Tape, it can also prevent bugs and dust from entering and seal cracks.
The Waterproof Sealing Tape is easy to bend and can be used for any edges or curves.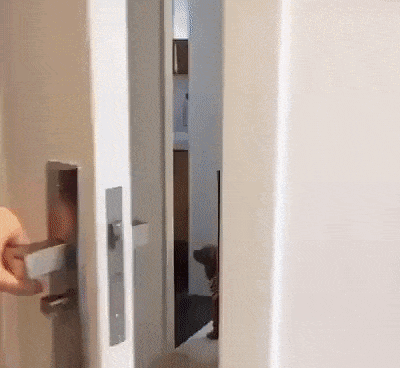 Measure the door and cut the door seal tape to length, and stick! Its ultra-flexible construction lets it bend and cling to your doors, effectively sealing every air leak without blocking your door's movement! 
Grab The window and door sealing tape now and save time from installing complicated and expensive sealants! Keep your home energy efficient, dust-free, and noise-free!
FEATURES:
Effectively blocks out the cold breeze from entering the gaps in your doors or windows!

Measure and cut it to length to stick it to your doors or windows!

Blocks unwanted pests and insects and dust from entering your home!

Made of 100% ultra-flexible silicone material so you can easily cut, bend and shape it to fit on any window frame or door!

Stick it easily on any surface!

It's fully transparent so it can blend perfectly on any interior, making it the perfect choice for glass doors or windows! 
DIRECTIONS:

Clean the surface with soap and water
Ensure the surface is dry and free from dust
Measure the length of the area where silicone tape is to be applied
Cut the silicone tape into the exact length
Before removing the protective tape from the gum, place the sealing portion/skirt on the side of the area to be sealed.
Ensure that the sealing portion/skirt covers the gap between wall frame and door, window frame and window.
Remove protective tape and slowly press into the surface.
Press your hand over the whole silicone tape to ensure proper adhesion throughout the strip
 Note: Do not open or close doors/windows within 2-5 hours after placing tape
SPECIFICATIONS:

Color: Transparent / Brown/ White / Black/ Grey

Length: 5m

Width :25 mm
PACK INCLUDES:
1 x Self-Adhesive Weather Stripping (5m)