PROTECT YOURSELF & SHOW OFF YOUR SMILE TO THE WORLD!
This innovative mini shield is the best way to breathe in times of a p andemic. It protects users just like a the most known mask, without restricting breathing in any way. It is small, ultra light and very comfortable. After 5 minutes you will forget that you are using it. At the same time, it is durable and will serve you for many weeks.
By wearing it, you will prevent eye glasses fogging, will better communicate and show your smile to everyone, also you will be able to unlock your phone easily while protecting yourself.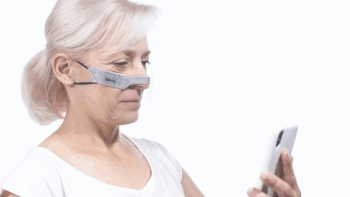 Meets the requirements of the regulation of the NHS on covering the nose and mouth. Provides protection against c ontamination, spatter and prevents the transmission of i nfectious agents.
FEATURES:
Provides protection against c ontamination, splashes..

Nasal pressure adjustment, prevents eye glasses fogging
Works well with face ID. Unlock easily your phone while wearing your face mask

Reusable, Washable up to 30 times by hand with soap or hydroalcoholic solution
Transparent. Helps for a better communication
Made of extremely light materials
SPECIFICATIONS:
Strap colors: Grey, Blue, Pink
Size: 22 x11cm
PACKAGE INCLUDES:
5PCS x Innovative Mini Face Shield