PROTECT YOURSELF & YOUR FAMILY FROM HARMFUL GERMS & BACTERIA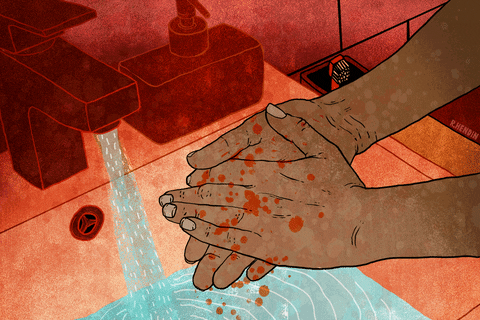 Many surfaces and objects you come in contact with every day are covered in germs and bacteria. and ordinary soap dispensers or soaps are supposed to kill germs and bacteria but they usually do more harm than good. This is due to dirty hands constantly touching the dispenser. It makes the spreading of germs so much easier.

FOMLY™ is an automatic liquid soap dispenser with a smart infrared sensor which is so sensitive that it will dispense the soap foam right immediately when you simply place your hand under the sensor. This means that there is no direct contact between your hand and the soap dispenser, to avoid cross-bacterial infection caused by multiple-people use.

It has a special ability to turn liquid soap into foam, using less soap with better results for the given quantity. Also easy to use, just like magic, and kids will love it!
It has a 250ml soap tank, which should be sufficient according to the item description for up to 500 x hand washing. It is powered by 4 standard AA batteries and uses energy extremely sparingly. This means the batteries will last for at least a half year.
Compact and it takes virtually no space, and the intended bathroom / kitchen use is worry free as it is also waterproof.
PS: Pour 50% Water and 50% Soap liquid in tank.
FEATURES:
Safe & hygienic (No need to touch those dirty soaps or dispensers again)

Increases your kids interest in washing hands

Durable & space, money and time Saver

Easy to use
SPECIFICATIONS:
Material: ABS, AS
Capacity: 250ml
Color: White
Power: 4 x AA batteries (not included)

Size: 8,5 x 12 x 20,5cm
PACKAGE INCLUDES:

1 x Automatic Liquid Soap Dispenser
Say goodbye to bacteria and embrace a healthier long life.