Kills Fleas On Your Pets As You Groom Their Fur
Fleas are painful for your cat or dog. When fleas bite, they can cause a flea allergy dermatitis, which causes itching, making your furry friend scratch and bite. If you're looking for an easy way of how to get rid of fleas, we have a simple solution.
NOFLEA™ is an electric flea comb that kills and stuns fleas without harming your pet. The secret is that NOFLEA™ releases a slight electric charge as your brush the comb through your pet's fur. It finds the fleas, kills them, and removes dead fleas from your pet's coat. It's so much easier than chemical baths and topical treatments. Plus,  you see the results instantly, so there's no wondering if the flea treatment is working or not. With NOFLEA™, getting rid of fleas is as easy as brushing your pet and easily incorporates into your pet care routine!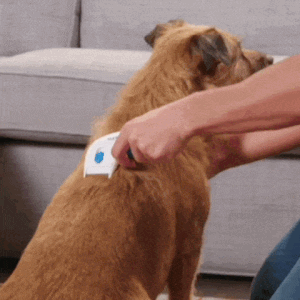 Features:
Electronically-charged flea comb
Kills fleas without using pesticides or chemicals
Great for cats and dogs
Gentle charge kills fleas without harming your pet
Simply comb through your pet's fur
Finds, kills, and removes fleas from fur
Great for pets of all ages with all coat lengths
See the results instantly