Ultralight, reusable and highly transparent face shield that provides full face protection ! 
This Face-Cover Protective Shield PROFACE™ is a must-have to protect yourself from Respiratory infectious diseases, PROFACE™ will keep you safe by preventing fluids like droplets from getting into your eyes or mouths.
PROFACE™ Face Shields reduce your direct contact with infectious droplets, to protect you better than masks alone.
PROFACE™ covers all your face: forehead, eyes, nose and the chin, the shield can keep particles like droplets, dust or other harmful substances away from you.
With an headband that is adjustable and easy to wear. The face shield will surely match your face shape, it is comfortable for people who wear glasses or face masks. PROFACE™ may be washed with detergent and water or wiped all over with a disinfectant wipe and reused after drying.
Protect yourself, get it now: Just put it on, adjust the attached cord and go!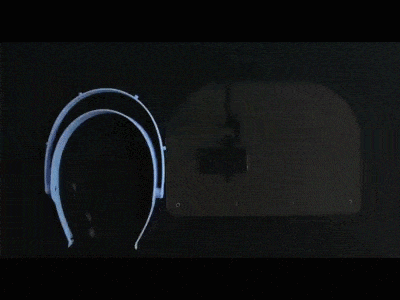 FEATURES:
All-Round Protection: The shield covers the face area : forehead, eyes, nose and the chin, and keeps you protected.
Prevents droplet transmission like saliva or sneezing droplets 
Washable & Reusable: The shield can be washed and sterilised by cleaning supplies. It is easy to clean. 
One Size Fits All Face Shapes: With headband for easy wearing.
Adjust the cord for a comfortable fit
Fits over glasses and mask
Durable Material: It is made of durable transparent plastic, durable for daily use.
PACKAGE INCLUDES: