QUIX™ is designed to restore original luster and color. Its activity decomposition grind sand, filler ingredients can quickly fill after decomposition and repair paint scratches. 
With QUIX™ it is easy to remove the oxide film on the surface and stubborn dirt, paint spot, burr, and color and luster lacquer layer again. Can rapidly remove the paint of all kinds of deep and orange peel and paint primer of scratches. Suitable for all color vehicles.
Non-toxic, so don't worry about harming your health.
Repair the paint scratches, polish the surface of car, and protect your car.
It is portable and easy to use, you can use this product anytime, anywhere.
Under the principle of not to hurt the paint surface, and remove mild scratches in the paint, and all kinds of stubborn attachments such as tar and glue.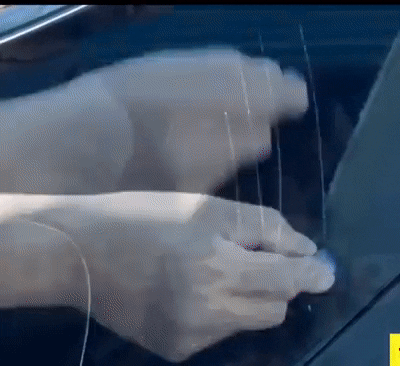 QUIX™ quickly restores clarity to headlights too, removes cloudiness, yellowing, oxidation, and fine scratches in clear plastics. A couple of wipes and you instantly get amazing results that will last forever!
HOW TO USE:
Not only will this remove swirls and scratches, but it will also restore the gloss and shine of your paint and bring it back to its original brilliance! The special rubbing compound will remove water spots, oxidation and other contaminants from your paint! Easily buff it all out by hand with our included buffer pad!
SPECIFICATIONS:
PACKAGE INCLUDES:
1 Set x Car Scratch Repair Body Compound