Treat yourself with our relaxing Artemisia Detox Foot Bath. It does more than relax your feet and remove its dirt, specifically anxiety reduction for better sleep and toxins removal for weight loss. It is made from a natural herb recipe – with ingredients carefully picked and mixed.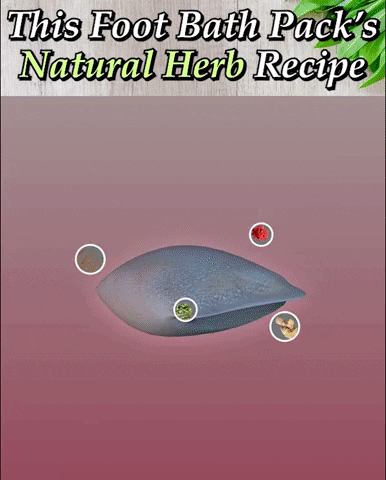 It increases blood circulation causing overall improvement to your health. Undeniably effective for weight loss and for washing away body toxins, making you feel and look healthy from the inside out!
Use it with a bucket of warm water and soak your feet in. Soak your feet up for 30 to 60 minutes, depending on the conditions of your health needs.
FEATURES:
Has the primary benefits of artemisia : Artemisia is famous for its benefits of herbs including cleansing and anti-inflammation benefits.
Detoxifies : Effectively washes away dirt and toxins from the body, making it toxic and bacteria-free.
Perfect for weight loss : While washing away the toxins which cause and creates body fats inside our bodies, it also helps the body to lose weight. 
Improves blood circulation : Improves blood circulation through the ingredients that allow the blood in veins to flow easily.
Improves sleep :The relaxing sensation that it gives from the feet to the entire body helps in fighting anxiety causing the user to sleep well and deep.  
Relaxing to feet and body : It comes in the form of a foot bath providing relaxation and cleansing to the feet and simultaneously detoxify the body from the inside.
Made from natural herbs : Various beneficial natural herbs are picked and combined to produce a healthy relaxing product.
SPECIFICATIONS: 
Storage: 

Store in cool and dry environment

Time of use: 

30 – 60 minutes, use as needed
NOTE:
Use 1 every night before bed.
It is advisable to wait at least 30 to 45 minutes after dinner before taking this foot bath
Pregnant women, women in menstrual period and lactation period are not allowed to use SPAFOOT™.
People with heart complications should use it for 15 mins only.
PACKAGE INCLUDES:
1 pack = 10 Artemisia Detox Foot Bath Bags