If you are keen on swimming, whether you're a rookie or an advanced swimmer, you'll find these Silicone Gloves very useful, they help you catch a wave and swim faster than usual! They are designed to create drag as you swim through the water. This in turn increases the resistance that you face giving your arms and upper body a more intensive workout. 
Swim faster than Aquaman!

 

The hydrodynamic design gives you webbed fingers. They build strength and power, allowing you to swim a lot faster, just like a frog or an otter!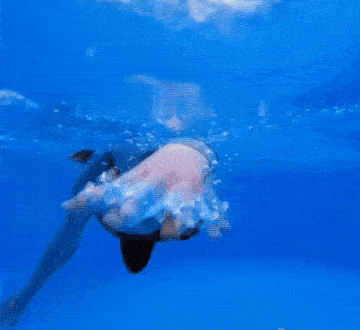 DESIGN FROM NATURE : Animals that live in water use their webbed feet to swim swiftly. 
HAVE FUN: Wearing them is simply a lot of fun, you will feel and look like Aquaman or a mermaid.
Perfect for scuba-diving, snorkeling, surfing, training, and regular swimming.
They are made from high-quality silicone with extra elasticity and a special hydrodynamic shape that increases your swimming performance by creating water pockets between your fingers.
When you learn basic swimming exercises, such as the freestyle stroke and the breaststroke, you can reduce turbulence, increase your control over the water, and make it more fun.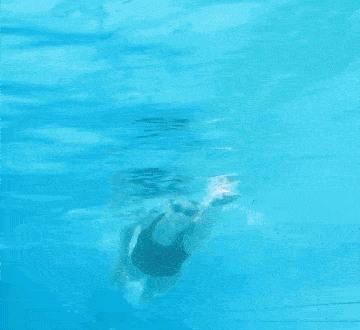 Small particle design at finger joint reduces eddy current and improves swimming experience.
High-quality silica gel, comfortable and soft, suitable for skin.
Three different sizes, perfect for all ages.
Ergonomic design, wear without obstruction.
These have great elasticity which makes them durable and can last for a long time
These are easy to use and suitable for both pros and newbie swimmers
GADGETS HAVE BIG USES, TOO:
Reduces eddy current interference.
Adjusts the stroke trajectory.
Increases the fun of practice.
Improves training efficiency.
Improves rehabilitation effect.
Improves the speed of swimming
SPECIFICATIONS:
Users: Men/ Women/ Children.
Features: High elastic, Soft.
Color: White/ Blue.
Material: Silica gel.
SIZES:
S: length: 15cm, width: 4cm, external diameter: 21cm
M: length: 17cm, width: 5.5cm, external diameter: 24cm
L: length: 19cm, width: 6.5cm, external diameter: 28cm
PACKAGE INCLUDE:
1 Pair x Webbed Swimming Silicone Gloves